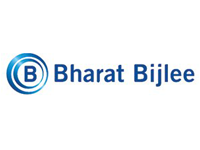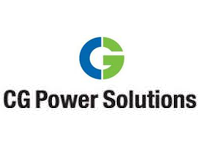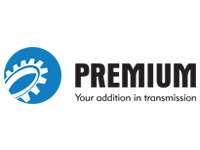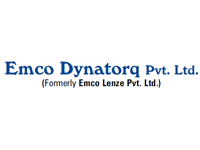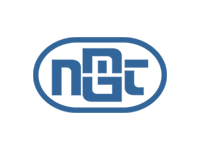 Industrial Power Transmission Products
Santram Engineers (SEPL) is a leading power transmission solutions provider in India. We have sales offices and warehouses in Gujarat, Maharashtra, Karnataka, Andhra Pradesh, Telangana and Chattisgarh. We deal with industrial products by Premium Transmission including worm gearboxes, helical gearboxes, fluid couplings, planetary gearboxes, aluminum worm gearboxes, brake motors, flameproof motors, gear couplings and helical geared motors. We specialise in application engineering and supply products to the plastic industry, paper industry, steel industry, cement industry, material handling industry, construction industry, textile industry and so on.
At SEPL, we are channel sales partners for Premium Transmission, previously Greaves (Radicon) for gearboxes and fluid couplings, Bharat Bijlee Limited for LTmotors, and Emco Dynatorq for electromagnetic brakes.
Why Industrial Gearboxes?
At SEPL, our ownership has over 40 years of experience in dealing with industrial gearboxes, especially Premium Transmission Make. Having worked with several gearbox companies including Greaves, Elecon and Premium Transmission we understand our products as well as competition thoroughly. We deal in Premium Transmission gearboxes because they are the best in the business and are one of the largest gearbox manufacturers in India.
Our market share consists of over 1200 clients India-wide, including some important names like Sintex industries, Reliance Industries Limited, Electrotherm Limited, Wellspun, Adani Group, LNT, Gujarat Apollo Industries Limited, JSW Steel, Ultratech Cement, ACC and many others. We have outgrown ourselves as premium gearbox dealers year over year consistently expanding in various regions across western, central and southern India.
Best Premium Gearbox Dealer and Supplier in India
We at SEPL have been declared the best and largest dealer of Premium transmission limited for almost 10 years now. We have shown growth year over year to all our principals, including Premium, BBL and Emco.
Leading Supplier of Industrial Gearboxes, Electric Motors, Brakes Motors, Gear Couplings types and Holdback Gearbox
With 40+ years of expertise in the field, SEPL has evolved into a Power Transmission Solutions provider over the years. Along with gearboxes, we have added several products to our kitty, including but not limited to electric motors, brake motors, electromagnetic brakes, gear couplings, spherical roller bearings, and holdbacks. As premium gearbox dealers, we are a one-stop solution for your power transmission needs.
All Types of Power Transmission & Industrial Gearboxes Under One Roof
With our offices across Gujarat, Maharashtra, Andhra Pradesh, Telangana, Chattisgarh and Karnataka, we ensure our services and sales team is available to you at the nearest possible location. We have offices in Ahmedabad, Mumbai, Bangalore, Surat, Rajkot, Morbi, Hyderabad, and Raipur, whereas we have sales representation in Aurangabad, Nashik, Bharuch, Ankleshwar, Jhalna, Vizag and Gandhidham.
Premium Transmission Limited – Leading Gearbox Manufacturer in India
Worm Gearboxes, Extruder Gearboxes, Helical Gearboxes, Planetary Gearboxes, Fluid Couplings, Lift Machines, Helical Geared Motors, Worm Geared Motors.
Bharat Bijlee Limited: Standard Electric Motors, Brake Motors, Flameproof Motors, Crane duty motors.
CG Global: Standard Electric motors, Flameproof Motors, Brake Motors.
Emco Dynatorq: Electromagnetic Brakes, Clutch Brakes, Rectifiers.
NMTG: Hold Back Device, Shrink Disc, Locking Assembly.
Largest Distributor for Premium Transmission Limited
Santram Engineers is a premium transmission dealer and industrial gearbox supplier in India. Buy our products online, and we will ship them for free. India is going digital, and so are we. If you are looking to buy any of our products online, feel free to add them to your cart and make the purchase. Our sales expert will get in touch with you to confirm the technical details, and we will invoice and ship your material hassle-free with no extra charges.